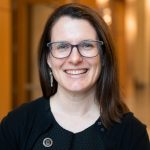 Dr. Erin Ciarimboli, Director, University Advising and Pre-Professional Advising
Dr. Ciarimboli is the director of University Advising and Pre-Professional Advising. She joined UConn in May 2020 after working in student affairs for the University of Georgia and Kenyon College (Gambier, Ohio). Erin received her BA in Psychology from the University of Kentucky, her MA in Higher Education and Student Affairs from The Ohio State University, and her PhD in Higher Education from the Institute of Higher Education at the University of Georgia. She enjoys working with students to encourage exploration, innovation, and value-driven engagement in their choices and careers. Erin is passionate about social justice and access to higher education; during her time in Georgia, she was a leader at U-Lead Athens, a nonprofit dedicated to equal access to higher education for un(der)documented and first-generation students of immigrant families. In her free time, she enjoys cycling, knitting, and spending time with her two cats.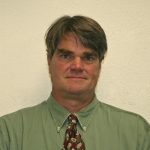 Dr. Thomas Abbott, Pre-Dental Advisor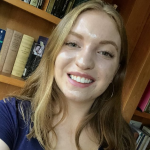 Emma Belliveau, Program Assistant, Pre-Professional Advising
Emma is an Honors Scholar graduate from UConn with a B.S. in Applied and Resource Economics and Environmental Studies. As an undergraduate, she worked for the Honors and Enrichment Office for three years and was brought on full-time with the Pre-Medical & Pre-Dental Advising Office as a Program Assistant after graduating in May 2020. Emma also served as a TA for Introduction to Environmental Studies (EVST 1000) for two semesters and worked for the Environmental Studies Department as a Program Analyst Research Assistant. She has been heavily involved with the past two application cycles and developed a love for the pre-health world and all its intricacies. In her free time, she enjoys reading, learning how to skateboard, and watching basketball and F1 racing.
Heather Nunes, Pre-Medical Advisor
Heather Nunes most recently worked in Campus Services at Kennesaw State University in Georgia. Prior to her time at KSU, she worked at Virginia Commonwealth University leading student leadership and civic engagement programs, and the Georgia Institute of Technology Student Center. Heather earned her Master's degree from Texas A&M University and her undergraduate degree from Drake University in Iowa.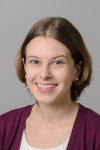 Krista Rogers, Assistant Director, Pre-Professional Advising
Krista is a Pre-Professional Programs Advisor, focusing on Pre-Professional Advising—both Pre-Medical/Pre-Dental and Pre-Law—and the Individualized and Interdisciplinary Studies Program (IISP). Krista received her BA in Japanese Studies (IMJR) from UConn and her MA in TESL from Simmons University. She returned to UConn as professional staff in 2015 after spending some time teaching in the Japan Exchange and Teaching (JET) Program. She enjoys connecting with students through advising and encouraging the development of their diverse passions. In her free time, she enjoys hiking, figure skating, studying languages, and playing with her energetic yellow lab.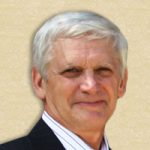 Dr. Keat Sanford, Pre-Medical Advisor
Dr. Sanford has been with UConn for over forty years, serving in various roles at the UConn Medical School including Director of Financial Assistance, Director of Admissions, and Assistant Dean for Medical Student Affairs and Admissions. He joined the Honors & Enrichment team in 2010 as a Pre-Health Advisor and has contributed to the development and support of programs in the department. He cherishes connections with students, alumni, faculty, and staff through university service advising and teaching activities at Storrs and Farmington.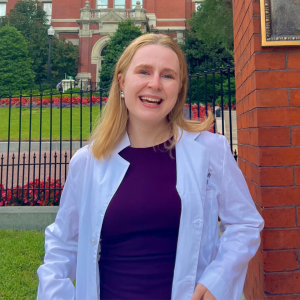 Tanya Miller, Administrative Assistant
Tanya is a Czech American who spent most of her life growing up in Connecticut. She graduated from UConn in 2020 with a B.S. in Physiology and Neurobiology, served as the chairperson of the John and Valerie Rowe Health Professions Program, and was actively involved with the Honors Program through a variety of roles (Honors Guides for Peer Success (GPS), Honors Across States Borders (HASB), etc.). Through the UConn BOLD Scholars Program, she created a documentary called "#ILookLikeADoctor" in order to increase the visibility of female physicians and to encourage students from nontraditional backgrounds to pursue medicine. Tanya currently studies at Johns Hopkins University School of Nursing in their MSN: Entry into Nursing program. She is excited to become a leader in healthcare with a focus on serving LGBTQIA+ populations. She is thrilled to return for her third summer with office for the 2023 application cycle. In her free time she loves thrifting, bouldering, and enjoying chocolate covered pretzels from Whole Foods.