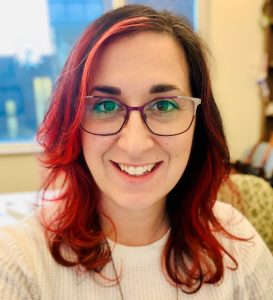 Dr. Sarah Scheidel, Director, Pre-Professional Advising
Dr. Scheidel leads ongoing efforts to provide holistic and inclusive support to all UConn students and alumni interested in pursuing postgraduate study to enter the health and legal professions. Sarah is a proud first-generation college graduate, having earned a BA in Psychology from Bay Path University, an MS in Applied Educational Psychology (College Student Development and Counseling) from Northeastern University, and an EdD in Educational Leadership from the University of Hartford. Prior to serving as the PPA Director, Sarah led the First Year Experience (FYE) program at UConn; prior to FYE, Sarah served as an Academic Advisor in the Department of Psychological Sciences. Before UConn, Sarah worked in TRiO Student Support Services at Springfield Technical Community College and in Residence Life and Housing at Emmanuel College. Sarah brings her experience of building peer mentorship programs, designing curriculum, promoting diversity and inclusion, and engaging authentically with students to the dynamic staff team in the Office of Pre-Professional Advising. In her free time, Sarah enjoys cooking or trying new restaurants with her partner, catching up on her favorite TV shows, rooting on the NY Rangers, and cuddling with her two cats, Ginger and Pepper.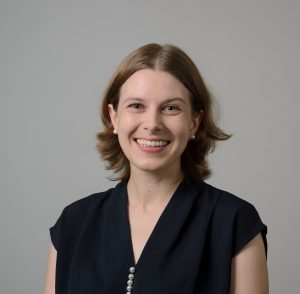 Krista Rogers, Assistant Director, Pre-Professional Advising
Krista serves as the Assistant Director of Pre-Professional Advising. She received her BA in Japanese Studies (IMJR) from UConn and her MA in TESL from Simmons University, returning to UConn as professional staff in 2015. She enjoys connecting with students and alumni through advising and encouraging the development of their diverse passions while on a pre-health professional track. She takes a leading role in coaching applicants to medical and dental schools through the office's applicant support processes. In her free time, Krista enjoys teaching Japanese at UConn, translating for an online news blog, figure skating, hiking, and playing with her energetic yellow lab.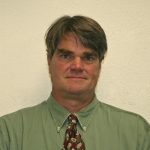 Dr. Thomas Abbott, Pre-Dental Advisor
Dr. Abbott is an Associate Professor in-Residence in the department of Molecular and Cell Biology. He has been a part of the university community for almost fifty years, first as an undergraduate student, then returning to complete his PhD in Science Education at UConn in 2003, and ultimately becoming a well-known professor of the Introductory Biology sequence and other science courses. In his free time, Dr. Abbott enjoys gardening.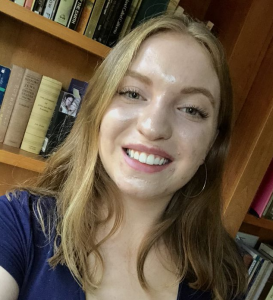 Emma Belliveau, Pre-Medical Advisor
Emma is an Honors Scholar graduate from UConn with a B.S. in Applied and Resource Economics and in Environmental Studies, and she is currently an M.A. student at Tufts University in their Urban and Environmental Policy and Planning Program. As an undergraduate, she worked for the Honors and Enrichment Office for three years and was brought on full-time with the Pre-Medical & Pre-Dental Advising Office after graduating in May 2020. Emma also served as a TA for Introduction to Environmental Studies (EVST 1000) for two semesters and worked for the Environmental Studies Department as a Program Analyst Research Assistant. In her free time, she enjoys reading, rock climbing, and watching basketball and F1 racing.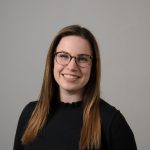 Megan Baro, Health Professions Advisor
Megan Baro serves as a Health Professions Advisor in the Office of Pre-Professional Advising. In this role, Megan supports and advises students and alumni interested in pursuing careers in the health professions. Megan is a proud Blue Hen and received a B.S. in Human Services from the University of Delaware. She also received a M.S. in Human Resource Development from Xavier University, with a focus on learning & development, career development, and organizational development. Prior to joining the Office of Pre-Professional Advising, Megan worked for the Honors Program at UConn, and previously worked in Human Resources. Megan has professional experience in student development, program coordination, and managing people-related initiatives such as employee onboarding, early-career recruitment, and intern programs. In her free time, Megan enjoys being outdoors, traveling, and spending quality time with her family and two cats.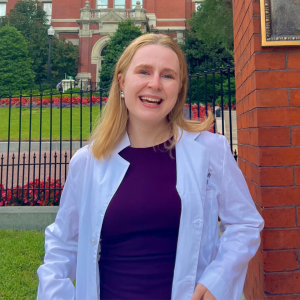 Tanya Miller, Social Media Coordinator
Tanya is a Czech American who spent most of her life growing up in Connecticut. She graduated from UConn in 2020 with a B.S. in Physiology and Neurobiology, served as the chairperson of the John and Valerie Rowe Health Professions Program, and was actively involved with the Honors Program through a variety of roles (Honors Guides for Peer Success (GPS), Honors Across States Borders (HASB), etc.). Through the UConn BOLD Scholars Program, she created a documentary called "#ILookLikeADoctor" in order to increase the visibility of female physicians and to encourage students from nontraditional backgrounds to pursue medicine. Tanya currently studies at Johns Hopkins University School of Nursing in their MSN: Entry into Nursing program. She is excited to become a leader in healthcare with a focus on serving LGBTQIA+ populations. In her free time she loves thrifting, bouldering, and enjoying chocolate covered pretzels from Whole Foods.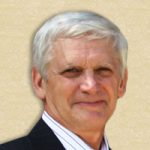 Dr. Keat Sanford, Pre-Medical Advisor
Dr. Sanford has been with UConn for over forty years, serving in various roles at the UConn Medical School including Director of Financial Assistance, Director of Admissions, and Assistant Dean for Medical Student Affairs and Admissions. He joined the Honors & Enrichment team in 2010 as a Pre-Health Advisor and has contributed to the development and support of programs in the department. He cherishes connections with students, alumni, faculty, and staff through university service advising and teaching activities at Storrs and Farmington.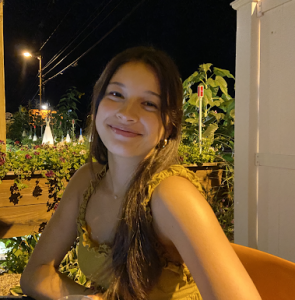 Emily Strickland, Student Administrative Assistant
Emily is a junior majoring in Molecular and Cell Biology and Nutritional Sciences and is a member of UConn's FastTrack to MPH program. On campus, Emily is co-president of the Kidney Disease Screening and Awareness Program (KDSAP), a member of the Nutrition Club, and a competitor on UConn's Club Swim team. She also works as an undergraduate research assistant in two genomics laboratories at UConn. Off campus, she loves to cook, bake, and try new foods, travel, spend time outdoors, thrift shop, and hang out with her two sisters. Emily has worked as an administrative assistant for the Pre-Medical & Pre-Dental Advising Office since fall 2021.