Steps to Follow
1. Join our Newsletter 
Is this your first time meeting with someone from our office? Fill out this form, or email premed_predental@uconn.edu from your UConn email address to request to be added to our emailing list.
The Pre-Medical and Pre-Dental newsletter is our primary method of communicating information about pre-health professional opportunities, events, and resources both on campus and off campus to interested students.
We also encourage you to follow us on Instagram! Find us @uconn_premed_predental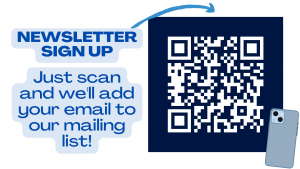 2. Attend a Group Advising Session
Group advising sessions are intended to serve as an orientation to the Pre-Medical and Pre-Dental Advising Office for incoming first-year students or any student new to a pre-medical/dental track.
All students are expected to have first attended either a live or virtual group advising session or viewed a recording of a group advising session in its entirety prior to requesting a one-on-one appointment with an advisor.
If you were unable to attend one of these sessions, please view a recording before scheduling a 1:1 appointment.
Spring 2023 Schedule:
Monday, January 30th from 12:30p.m. to 2:00p.m. in the Pre-Professional Advising Office's WebEx room
Thursday, March 2nd from 9:30a.m. to 11:00a.m. in the Pre-Professional Advising Office's WebEx room
Tuesday, April 11th from 2:00p.m. to 3:30p.m. in the Pre-Professional Advising Office's WebEx room
3. Make a One-on-One Appointment
If you have met the criteria above and have specific questions you'd like to address, then we welcome you to request a one-on-one appointment with an advisor from the Pre-Medical and Pre-Dental Advising Office. To "meet" our advisors ahead of time, make sure to check out our advisor profiles. For spring 2023, both in-person and virtual appointments will be available. 
Pre-Dental
Make an appointment with Dr. Thomas Abbott on Nexus. Dr. Abbott typically holds pre-dental advising hours on Mondays from 3:30 – 5:30 p.m.
If you cannot schedule a meeting during that time or if his appointments are full, email him directly at thomas.abbott@uconn.edu to request a meeting. 
Pre-Medical
4. Drop-In Advising
Drop-ins are held every Thursday from 1:00pm. to 3:00p.m. — check in outside of ROWE 424.
All drop-in appointments should be limited to topics that can be covered in 10 minutes or fewer. If your topic is not a quick question that can be covered in 10 minutes or fewer, please request an appointment via the Appointment Request Form,
Reasons to drop in:
Discussing whether to accept AP or ECE credit or not

Checking in about retaking a specific course

Creating course timeline/discussing when to take a specific course

Talking about implications of adding, dropping, or withdrawing from a specific course

Asking about taking summer and/or community college classes

Learning about applying with our office/the letter packet process

Going over application basics + timeline

Asking logistical questions about primary/secondary/letters of recommendation

Discussing MCAT scores
5. Meet with a Health Professions Peer Ambassador (HPPA)
Health Professions Peer Ambassadors (HPPAs) are UConn undergraduate students who are pursuing a health-professions track alongside diverse major plans of study and are involved in the greater university community in many ways. They work closely with the Office of Pre-Medical and Pre-Dental Advising to share their experiences and mentor other students throughout their pre-professional journeys. HPPAs attend various office group advising sessions, workshops, and campus outreach events and are available for weekly in-person drop-in and virtual drop-in mentoring hours. See individual profiles and schedules here. 
When to meet with an HPPA:
Exploring pathways for becoming engaged in clinical, service, or research opportunities  

Balancing schoolwork and co-curricular engagement

Learning about study/test-taking strategies that have worked for them

Transferring from a regional UConn campus to Storrs as a pre-health professional student

Developing leadership skills
When to meet with a staff advisor:
Discussing whether to accept AP or ECE credit or not

Engaging in in-depth conversations about 

coursework, grades, and standardized test scores

Gauging your readiness to apply to health professional schools

Speaking about specific aspects of your health professions school application